All our computer technicians are trained and experienced in troubleshooting and repairing both Windows and Apple computers. We've served hundreds of customers in our area. That kind of experience makes us the perfect choice to work with older computers that need upgrades or repairs. We're also familiar with less common operating systems like Linux. That means we can fix any brand or model computer you have.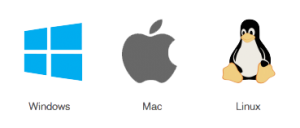 Computer Repair Is More Than Just Hardware
Computer problems can be difficult to diagnose on your own. Today's computers are complex ecosystems of hardware, software, applications, peripherals, and networks. In order for the computer to function properly, everything connected to it has to be set up and working together.
That's why you'll love Vodasys when you need a computer repair. Our technicians understand both hardware and software. Plus, they're familiar with all the  major applications and peripherals that make your computer so useful. If your difficulty is caused by failing hardware, we'll explain the problem to you in easy-to-understand language so that you can make an informed decision about repairs or replacement. If the problem comes malware infections, we'll pinpoint the offending programs and eliminate them.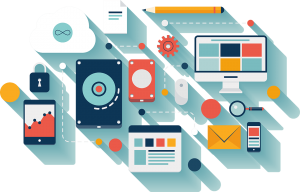 Many of today's applications have problems with incompatibility. Separate programs work fine, but they interfere with other programs that you need for work or everyday computing. Our diagnostic tools identify incompatible processes so that we can eliminate or reconfigure them. Many of our customers have saved hundreds of dollars when a simple fix saved them from junking their computer and starting over.
Hardware Upgrades
Not all computer problems are due to the complete failure of a component. As years go by, components like hard drives and memory can't keep up with the demands of newer applications. Older hard drives are usually too small to accommodate the large media files that are part of everyday modern computing.
Vodasys can get your pokey computer humming again with selective upgrades of your existing computer. Adding or replacing a hard drive with today's faster models with big storage capacity can make your computer more useful at a fraction of the cost of total replacement. If you're tired of waiting for your old computer to boot up, you can replace the existing hard drive with a solid state drive with blazing fast performance. Upgrades to your RAM will increase your performance even more.
Software Upgrades
Vodasys can also upgrade your software for you. Many programs and applications suffer from conflicts when other programs are updated and they aren't. Security can also be a problem if you don't keep your software up to date. Vodasys will run diagnostic tests on your computer to make sure all your programs are patched and up to date. That increases performance, and also lets you surf the web more safely.
We're Here When You Need Us
Vodasys understands how important a working computer is to your daily life. You rely on your computers, and when they're not working properly, we want you to rely on us.
Contact VodaSys first when your computer goes down. You'll be glad you did.